Our passion
is our purpose,
---
On January 9, 2018, when a devastating mudflow descended upon Montecito, California, we kept our small cafe doors open to first responders and stranded residents in need of food and refuge. At Montecito Brands, every product we create celebrates the Montecito lifestyle, from our handcrafted Santa Barbara County wines, to our freshly-roasted premium coffees, and even local organic olives and olive oil. However, our mission is to go one step further. Not only do we seek to celebrate coastal California's beauty and vitality, we aim to honor it by helping to rebuild and sustain the strength of communities impacted by hunger and natural disaster.
The Braid family traces its entrepreneurial spirit back to the nineteenth century New Zealand wine trade when John Bull first helped put Oceania wines on the map. But it would be his grandson, John Braid, who would become a legend in Montecito.
John and his mother spent long afternoons learning the trade, and when his stepfather passed away in the 1960's, Braid inherited the business as his own.
Some years later, John Braid fell in love and started a family. His son, Patrick, was born in Wellington, New Zealand, and in 1973 the family immigrated to Santa Barbara, where John Braid bought a small cafe in the Upper Village of Montecito.
John Braid's congenial nature and delicious, charcuterie sandwich recipes endeared him to the community and his business became known as a family deli famous for it's fresh meats and hospitality. Just as generations came of age as patrons of the "Wine & Cheese," Braid's son Patrick grew up making sandwiches alongside his father.
John's legacy was to help feed the community when times were hard. In 2008, after the Tea Fire destroyed 210 homes in Montecito and Santa Barbara, the deli provided free food to those who lost their homes.
Patrick Braid's entrepreneurial spirit led him to structure, build and finance early stage companies in numerous industries, but in 2016 John fell ill, and Patrick returned home to care for his ailing father. When John Braid passed away there was such an outpouring from the community that Patrick felt a duty to follow in his father's footsteps and grow and expand the family business into what it is today.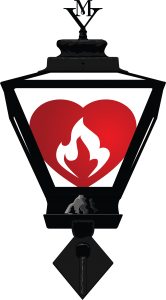 Sip, Give.
Montecito Brands is made up of several individual brands with the common mission to serve local communities by working in partnership with local Foodbanks, recognizing that hunger can strike unexpectedly in times of disaster.
Each of our products celebrates a beloved California landmark, with proceeds of each location allocated to the local community it highlights.